Humboldt Healing Arts is a proud member of the creative, F Street community, on the edge of Old Town. Located near the heart of Eureka, we are a small wellness studio offering healing, relaxation, and transformation through bodywork, yoga, and essential oils.
To help people who are motivated to find peace, ease and empowerment in their daily lives by sharing applied healing methods that positively transform and balance the physical structures and systems of the body so they may radiate optimal health and wellness through every cell of their being.
A positive shift to a planet that is a more harmonious, peaceful and kind place will coincide with a rebalancing of popular thinking and resource availability when people empower themselves and one another to thrive in their lives and in their bodies as we realign our societal focus with preventative, transformative and alternative healthcare systems.
Kara Simpson, CMT, RYT-200
Kara has been studying & practicing yoga for nearly 20-years, and she has nearly 15 years of experience in the field of massage & bodywork therapy (CAMTC# 67469). She is a graduate of Loving Hands Institute of Healing Arts' 500-Hour Holistic Massage Therapy program and was an apprentice of Dr. Rosalind Skyhawk Ojala's through Universal Concepts of Health and Holism and the Church of Loving Hands. Her interest in a diversity of specialized healing modalities has provided Ms. Simpson with years of experience working in collaboration with and under the guidance of acupuncturists, chiropractors, physical therapists, and movement specialists in clinical settings throughout Humboldt County and the Washington, D.C. area.
Kara has completed two 200-hour structural alignment-focused yoga teacher trainings based in the hatha yoga tradition and has been teaching yoga since 2012 (RYT-200 #248230). Passionate about the holistic and integrative aspects of the healing arts, Ms. Simpson has also trained in reiki, aromatherapy, and herbalism. She has a Bachelor of Arts from Guilford College in Sociology/Anthropology with concentration in Spanish Language and Society and a Master of Arts in Social Science with concentration in Environment & Community. Kara is the owner of Humboldt Healing Arts in Eureka, CA where she runs her massage therapy & bodywork practice, offers private yoga sessions, and provides wellness consultations and business coaching to her clients.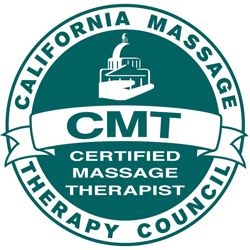 Certified Massage Therapist
(CAMTC #67469)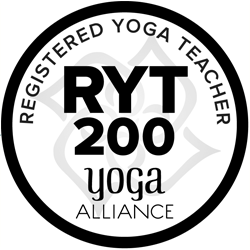 Registered Yoga Teacher
(RYT 200 #248230)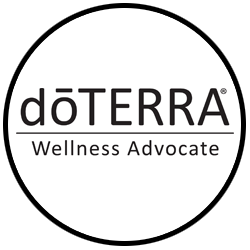 dōTERRA Wellness Advocate
(#81388)
Drawing from more than a decade of bodywork and hands-on healing experience, Kara follows an individualized and integrative approach to help clients meet their health and wellness goals. Her holistic methods continuously prove successful in helping clients alleviate stress, recover from injuries, manage acute and chronic pain conditions, and enjoy an overall sense of relaxation.